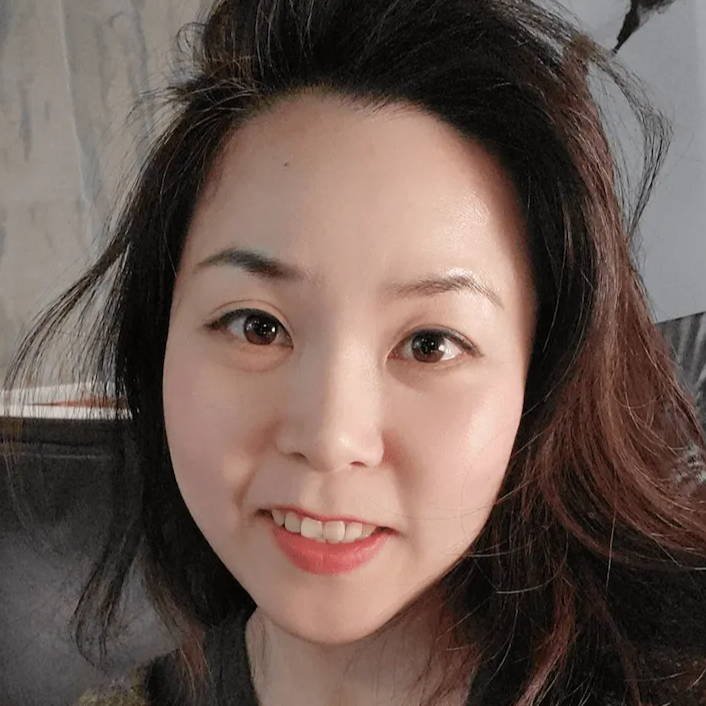 Born in 1980 in South Korea, Jany Young (In Young JANG) moved to Canada in 2012. She is an art teacher at the Montreal School of Fine Arts (EBAMA). She holds a Baccalaureate in Oriental Painting from Andong University in South Korea (2004) and graduated from End of Plastic Studies in Engraving from the School of Fine Arts of Versailles in France (2010). She has a Master's in visual arts from the University of Paris 8 Vincennes Saint-Denis, Paris in France (2012).
Mediums: Painting and drawing
Education, Awards and Exhibitions
"It is an intimate and personal botanical place, in perfect silence… What I would like to represent is plants' life, having the energy of plant nature, which is very pure, infinite, and warm. Sometimes, I also insert an imaginary character in my works, one who would not only like to recharge himself with the energy of life by the force of the microcosm, but who would even like to resemble it, merge into it, whose image arouses curiosity. My work is about finding a plant food microcosm to which we belong. I watch and observe vegetables that inspire me in scenes where we humans are also part. For this, I use every day's life food: cabbage, ginger, potato, carrot tops, chili, etc., in order to express the universe of my imagination, to reconcile several different images. Sharing this strange world with the viewer is a plus."
In 2004, she was awarded the South Korea World Fine Arts Honorary Prize. During her stay in France, she participated in several art exhibitions in Paris, as well as a group exhibition in Versailles for recognition of exceptional performance at the École des beaux-arts de Versailles. The Consulate General of South Korea in Montreal exhibited some of her works for the Korea in MTL art festival in 2018. In 2019, she won the 1st prize in the Pierrefonds-Roxboro art competition in the category of Professional painting. She did an individual exhibition as a guest artist at the Center des Loisirs de Saint-Laurent in 2019 after participating in the call for applications and being selected by the juries. In 2020, she participated for the 29th exhibition organized by the Korean Artists Association in Toronto among other group exhibitions.