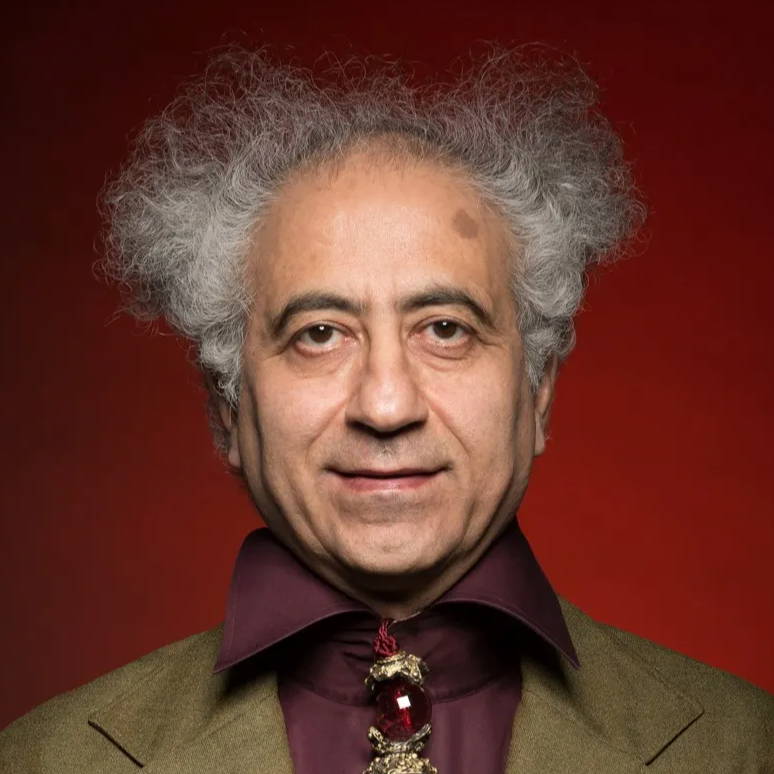 Multidisciplinary artist Khosro Berahmandi, of Iranian origin, arrived in Canada in 1983, and currently lives and works in Tiohtia'ke - Montreal. Khosro studied Visual Arts at the University of Concordia in Montreal and the University of Paris VIII. He is a distinguished and prolific artist accomplishing over fifty group and solo exhibitions to date, encompassing projects held in Canada, Europe, and the United States. He is equally the Artistic Director of the Festival Accès Asie, a Montreal based initiative which celebrates the Asian Heritage Month in Canada.
The art of Khosro Berahmandi enacts a microcosmic singularity, one derived from a personal mythology, that echoes the pictorial approach of the iconography of Indo-Iranian miniature painting. His creative trajectory demarcates an exquisite aesthetic embodied in the perpetual labyrinth of aggregate and enigmatic beings, a "bestiary" where predominant aesthetics born of Euro-centrism pale.
Medium: Painting
Education and Exhibitions
"My artistic approach aims to manifest my intuitive knowledge of the sacred through my own visual language. In this way, my culture of origin has guided me to create a singular and personal expression that stands out for its originality of visual expression and his poetic word. My artistic practice evolves from a personal quest towards an understanding of oneself in a rather cosmic context. To see myself suspended in a globe already suspended in the infinite air gives me a vast and inclusive gaze through which I have heightened my aesthetic elements. The most distinctive aspect of my works is the detail that appears in plastic form in my works. My fantastically detailed language alludes to my ambition not to go into the detail of my subjects themselves, but to present them in their universal and collective appearances. My main concern in my artistic practice is to focus on the demonstration of all living things united harmoniously in a universal context in each work and all the works together. This cosmic union is the basis of the notion of the sacred in my work."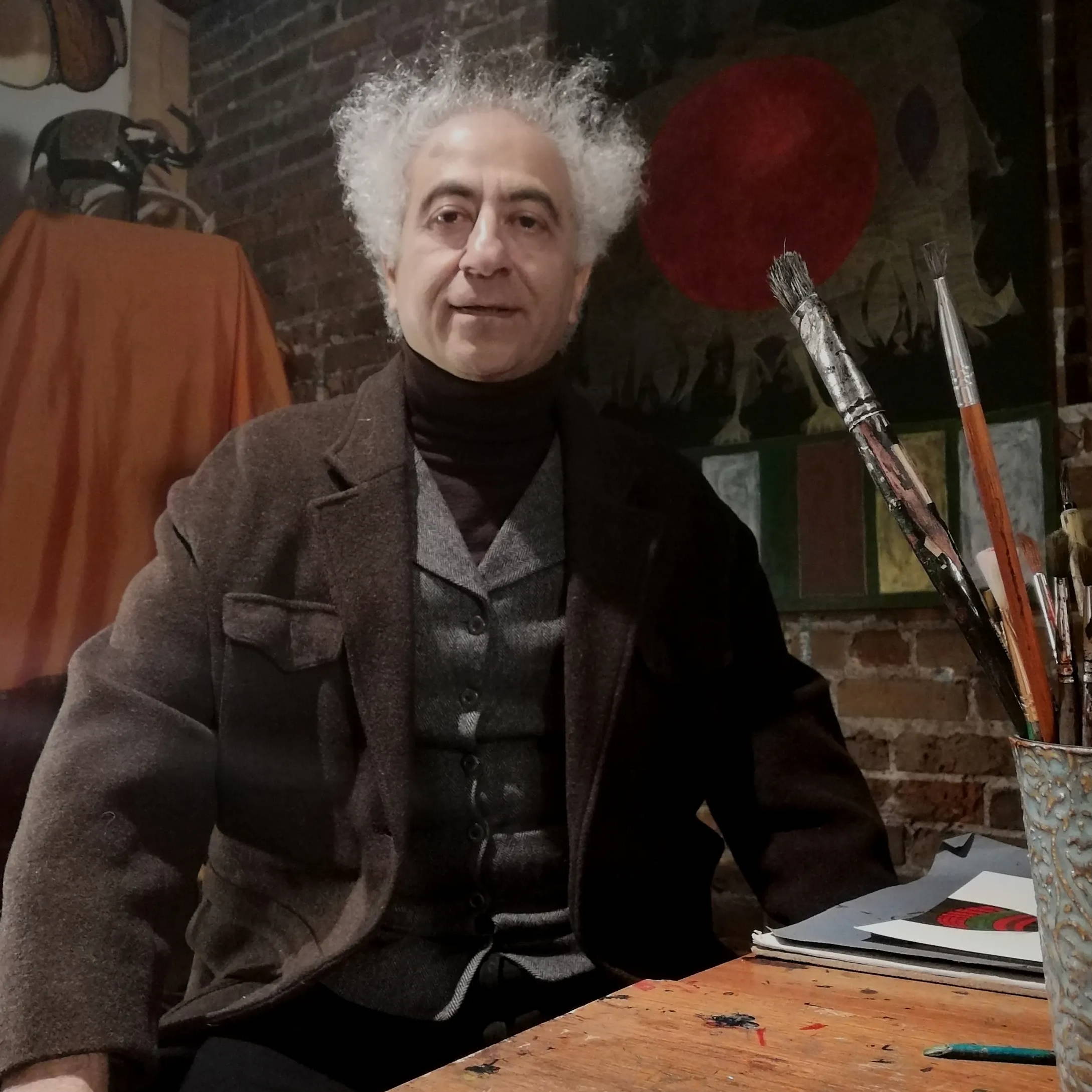 1994: Master's in visual arts, University of Paris.
1992: Bachelor of Visual Arts, Concordia University.
Exhibitions
(recent selection)

Solo exhibitions
2020: Œil tellurique, Maison de la culture Ahuntsic, Montréal.
2019: Seven Red Holes/ sept trous rouges, Queen Gallery, Toronto.
2018: Bone of the Moon, Queen Gallery, Toronto.
2017: Os de la lune, MEKIC gallery, Montréal.
2016: Ciel déversant, Gesù – Centre de créativité, Montréal.
Group exhibitions
2018: 6e édition des Rendez-vous des arts métissés, Production Feux sacrée, Montréal.
2018: Facec, with disabled artist Azalia Keivani, MEKIC gallery, Montréal.
2013: Anagramme d'une chaise, Maison de la culture du Plateau-Mont-Royal, Montréal.